---

---
LauraD
---

Email LauraD
---
My Ongoing Struggle With TMD
*Update 8/25/98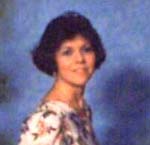 My name is Laura and I am 29 years old. When I was a teenager I went through braces because the four front teeth on the top were extremely crooked. I also had found out that I had an open bite. When the orthodontist corrected the teeth and the bite, I should have went through surgery and had my jaw broken and realigned because this is the only way to correct the open bite.

After I got the braces off, my jaw started to pop and then came the pain and migraines. At age 15, I went through jaw surgery and the Vitek implant was used to replace the torn cartilage. This implant really helped for several years, then I found out that the implant was being recalled. At this time I was very confused and didn't understand what was happening. My migraines started back so I went to my oral surgeon and when he did a cat scan, there was so much damage that he couldn't tell what he was seeing.

This was in 1989, I was told that I needed surgery to remove the implant. When he did the surgery, the implant had broken into two pieces and my brain cavity was completely exposed. A bone graft was done from the skull to recreate the upper jaw. I was wired shut for 4 months. At this time they felt it best to leave bone against bone since the damage was so severe. Eventually I had to have surgery again because of the bones grinding against each other.

At age 22, I received a partial joint replacement. It was the upper jaw, and the Christensen implant was used. Now at age 29, I am looking at surgery again and this time it is to correct the jaw and my bite. I am going back through braces and having this surgery to hopefully take pressure off of the joints.

I have arthritis in both joints, fibromyalgia and osteoporosis. I have been hospitalized for depression 3 times. Some days are worse than others. There are times to where the migraines were so severe that I would have to go to the emergency room.

When you read this, I hope that it will help you knowing that you aren't alone and that it helped to shed some light for you. One day I hope that there will be a cure for this problem that has affected so many people in the world.

Please feel free to e-mail me, I am here to listen and to try and help any way that I can.
Laura ©12/97
Please read Laura's Poetry in the AnA Writer's Pages
---
Top of Page
Menu
---
UPDATE: Laura is preparing for more jaw surgery (Orthagnathic):
4/14/98 "...Right now it looks like I should have surgery in June '98. I have to say that it has been a rough road. As they started putting on the braces the pain increased, and when I went in for an adjustment I would leave in tears. The bottom braces are the worst. As the teeth move and the bite changes, the pain level increases. Each day I relive this nightmare of some one not paying attention to all the warning signs of what teflon would do to the human body.
...I am now at the stage that we are waiting for the teeth move into place. Each day is getting harder and harder. June feels as if it is an eternity away. There are days and nights to where I don't sleep. At this point, I just want everything to be over.I can't even begin to say how many trigger point injections I have had in the last 3 to 4 months. I am getting to where I am on such much pain medication that I don't drive unless I absolutely have to. I am a person that I love to go and do, but right now I am at home more often. I get tired very easily. There are days to where I just sit and cry and wish that this is just a bad dream and I will wake up.
...I have found support on AOL, and that has really helped. There is a book that has helped me out a lot. It is TMJ - It's Many Faces by Dr. Wes Shankland. I know that if it wasn't for the Lord up above, I would never have the strength to make it through the day.
...I also have to give my husband a lot of credit, he has been there for me through thick and thin, and all of my friends. I will be married 10 years on April 15. - Laura"

5/3/98 "...It looks like my surgery has a possibility of being in about 3 wks. I have had all the x-rays, etc. done. Saturday I ended up going to the hospital with a migraine, mayofascial pain. I had two strong shots of stadlol, phennergan, and it didn't help at all. Finally they gave me a shot of Demerol 100 mg. Then the pain started easing up. After going through all of that I don't think I am ready for this surgery like I think I was. - Laura"

5/9/98 "...it will be both upper and lower jaw surgery. I am hoping these weeks will fly. I am trying to get my house where to I don't feel as if it is messy. I know when I come home it will bother me and just make me very uneasy. I don't have a date yet. I am in the process of getting a referral for my oral surgeon. I am trying to take care of myself but it is beginning to be very exhausting. I have had to go on a very soft food diet. I didn't think that would happen until after the surgery. I have lost weight, but I am not in any danger, in fact I do need to lose a few pounds. Right now all the weight I have gained is from medication. I really don't know how I feel. One minute I want the surgery and the next I don't. I know that I have gone a long ways and there isn't that much left. But I am tired of the headaches and pain. I am now beginning to have headaches and a lot of pain everyday....- Laura"

5/26/98 "...I found out today about my surgery. It will be June 25,1998. They are going to have to do upper and lower jaw. The upper jaw is too narrow, so they will widen it and reset it. On the bottom they are going to have to shorten one side and lengthen the other side. When I close the jaw slides to the left. I will be banded together for 8 wks., and on a liquid diet during that time. He was trying not to have to do lower jaw surgery due to the joints, but unfortunately there is no way getting around it. I also found out that right now I am not a candidate for total jaw joint replacement, but he looks for it to happen down the road...When I find out more information I will let you know.... - Laura"

6/1/98 "...Right now the level of pain has tremendously increased and the doctors can't do any injections, etc., because the surgery is too close. I am trying to cope with it, but I am so tired I just want to give in. - Laura"

6/3/98 "...My husband is taking 2 wks off. He works in the 911 dispatch area for the Police, so I have the whole police station that has really been great with support for both of us and will help in anyway...We are real good friends with our neighbor and they will help in any way that they can...I also have my family on the internet....- Laura"

6/17/98 "...My surgery has been moved to June 30 My dr has to testify that day in Washington. - Laura"

6/23/98 "...My surgery is on June 30. I have a reconsult appointment with my oral surgeon. I have to be up at the hospital at 7:00 am on June 30. The last several days I have had a lot more pain, and I had a migraine for 2 days. - Laura

6/25/98 "...I guess here lately I have had a lot on my mind. From my mom not coming for my surgery, the surgery being postponed, etc. My surgery is June 30th at 10:00 am, I have to be there at 7:00 am. I have a friend that is coming and she is like a second mom to me. The doctor has changed the orders 3 different times and still isn't sure what he will have to do. He may have to remove the implant so he can have more flexibilty to a possible total jaw joint replacement. He said that this is a severe and very complicated case. It has become a challenge to him. He is trying to decide what will benefit me and hopefully cut out at least one surgery in the future. - Laura

6/29/98 "...Well this is it!!!!!! Tomorrow I have to be there at 7:00 am and will have surgery at 10:00. The doctor isn't sure exactly what he is going to do with the lower jaw. I have had a lot of pain on the right side and it feels like it locks up. This is the side that has the partial implant. I will let you know how things go. - Laura

7/05/98 "...I have been home from the hospital since Thursday. Surgery was 51/2 hours. Widen upper jaw and on right side total jaw joint replacement. I will write more later. real tired - Laura

8/16/98 "...I am doing real good and it has been 7 wks since my surgery and I am beginning to get more strength. The doctor doesn't want me to eat anything like hot dogs, etc. yet, because everything is still soft. He told me I should be able to start eating in 3 weeks that everything will be firmer. At this time I will start stretching the muscles. Right now he is waiting for the joint to heal before we work with the muscles. - Laura

8/25/98 "...It has been 9 wks after my surgery and I can tell that I did make the right decision about having the surgery. I am still recovering, but so far everything looks great. I have to say that I am beginning to find the happy, fun, going Laura that I used to be. I know that I still have a long way to go, but I thought I would never be able to close my mouth and my teeth actually close and touch. Yes, I still have pain from day to day, but I know that I will never be pain free, but this time the pain is at a tolerable level. - Laura
---
Additional Works by this Artist can be found in the:

AnA Writer's Pages
---
Go to the next Personal Story
Concept, Graphics and HTML by Lovey K © 1997-2007 All rights reserved. Revised: 05.15.07